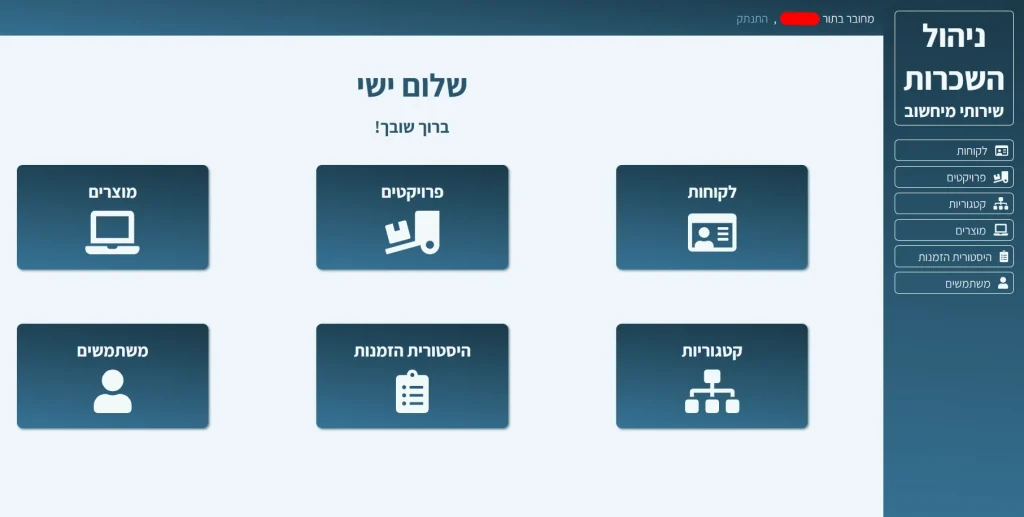 anagement software can be found in the market,
most of them for a monthly or annual fee
and it is possible that most of the functions in them will suit the customer's needs.
In the case of this client, he has searched and experimented, for a long time, with many such programs.
Non of which suited exactly his business needs
and even made him waste time building and experimenting with the database.When he contacted me, we characterized together the product.
I learned how his business operates and what are the functions needed to manage it
and what is the order of operations of each function.
I built the app in code from scratch on the NodeJs platform and using a secure MongoDB database.